The Mifflin County Solid Waste Authority is working toward providing recycling programs in Mifflin County that will be easily available to all citizens.
The following list shows the current sites available for public use and the materials accepted at each site.
All sites (with the exception of Mifflin County Solid Waste Authority location) are available for public use during daylight hours unless otherwise noted at the site.
INSTRUCTIONS FOR SITE USE BY MATERIAL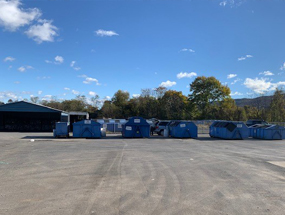 87 Landfill Road
Lewistown, PA 17044
Corrugated cardboard
Plastic bottles (#1 & #2 only)
Tin cans
Aluminum cans
Scrap metal
Newspaper
Mixed paper (inc. catalogs/magazines)
Clear glass and brown glass jars/containers
NOTE: Only available during business hours.
283 Broad Street
Milroy, PA 17063
Newspaper
Mixed Paper
Corrugated Cardboard
Plastic (#1 & #2 bottles)
22 Brown Township Drive
Reedsville, PA 17084
Corrugated cardboard
Mixed paper
Newspaper
Aluminum and tin food and beverage cans
Plastic (#1 & #2 bottles)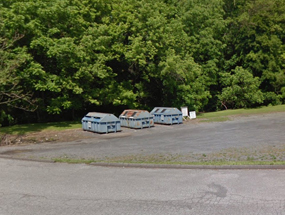 403 First Avenue
Burnham, PA 17009
Corrugated cardboard
Mixed paper
Newspaper
Aluminum and tin food and beverage cans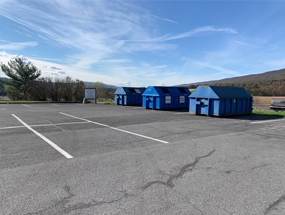 73 Reserve Lane
Yeagertown, PA 17099
Mixed paper
Newspaper
Corrugated cardboard
Plastic (#1 & #2 bottles)
GRANVILLE TOWNSHIP (SEWER DEPARTMENT ENTRY AREA)
Mixed paper
Newspaper
Corrugated cardboard
Plastic (#1 & #2 bottles)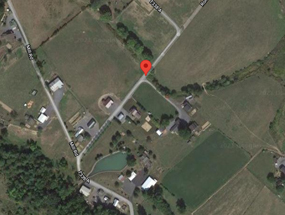 81 Mill Street
Allensville, PA 17002
Mixed Paper
Corrugated Cardboard
Plastic (#1 & #2 bottles)
4670 US Hwy 522 South
McVeytown, PA 17051
Corrugated cardboard
Mixed Paper
Newspaper
Aluminum and tin food and beverage cans
Plastic (#1 & #2 bottles)
126 Electric Avenue
Lewistown, PA 17044
(In Alley behind One Stop)
Corrugated cardboard
Mixed Paper
Newspaper
95 N. Penn Street
Belleville, PA 17004
Corrugated cardboard
Mixed paper
Newspaper
Aluminum and tin food and beverage cans
Plastic (#1 & #2 bottles)